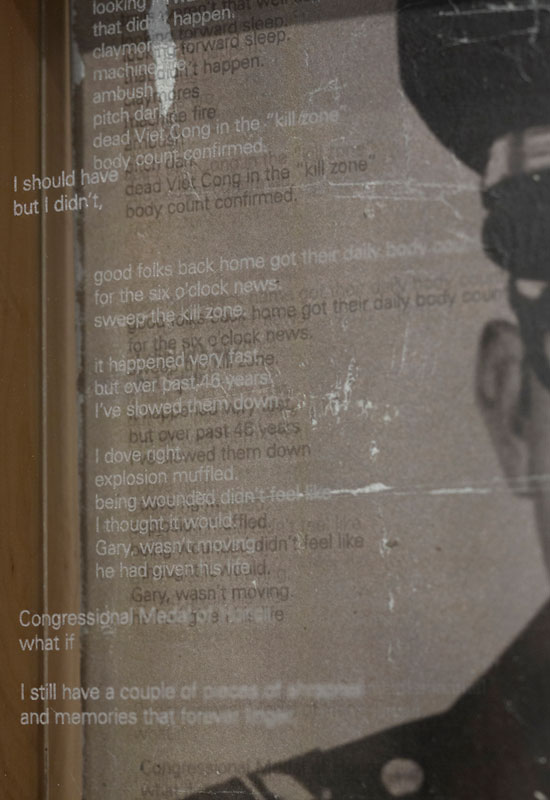 CLICK HERE TO VIEW THE STORIES IN THEIR ENTIRETY:
Through the telling of each
We are united as on.
In the telling of the collective,
We find our own.
These are our stories.
This is our story.
Stories that start at birth,
end with death,
and include everything in-between.
A Medal of Honor recipient,
A mistake.
Morning coffee;
a late night call.
Whispered first names;
an off-key chorus;
deafening explosions;
silence.
One child playing;
another lifeless.
On the battlefield,
concealment is a survival skill.
Off that battlefield,
transparency enables survival.
Stories that shape the fabric of our experience
The threads that bind us
Collective Cadence, 2016
Birch, hickory, maple, walnut, image transfers on aluminum, glass
installation spanning 14' wide x 24' deep x 8' tall
photo credit: Madeline Pofahl, cargocollective.com/pofahl